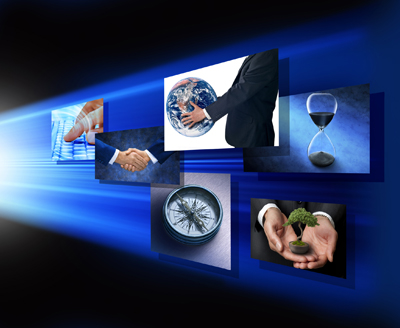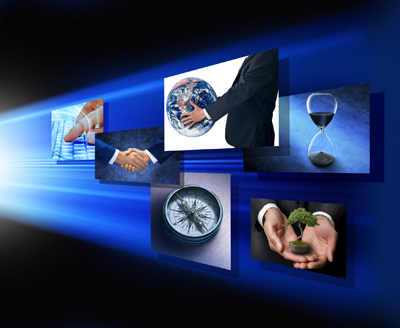 Cultural Redesign
Common Values
It is good to have a healthy organizational culture because:
Generally
It brings essential elements to the well-being and to your business's success
It shapes the oh-so important positive atmosphere in your company
Specifically
It improves people's motivation, fidelity, interest for their jobs and for organization
It boosts the employer brand
It increases business success through people.
A closer look at your organization's culture
Organizational culture represents the way people make energy flow around your business interests. This energy is created by values, beliefs, assumptions, attitudes, behaviors and interactions, social and psychological environment which form and represent the unique character of your organization, and provides the context for any action in it and by it.
You can control this energy if you know the difference between your expectations (formal culture) and their actions (informal culture). Formal culture is defined by the set of values, beliefs, assumptions, attitudes, behaviors and interactions promoted by the company. Informal culture is defined by the set of values, beliefs, assumptions, attitudes, behaviors and interactions manifested and promoted by the employees. Cultural redesign involves assimilating the informal culture into the formal one.
FACT:
No matter which are the well-considered and successful HQ – or marketing-generated formal mottos / mantras of the company, they will be sorely felt by each and every of your employees if they are not aligned to and in tune with the reality of the unofficial collective ones disseminated by themselves in the organization: this dichotomy will act out sooner or later into unwanted effects.
Here is an effective way to align and integrate the two sides of the organizational culture:
JEWEL MODEL
1. Numbers
Measurable cultural elements
2. Leaders
Partners to change
3. Contrast
Detecting disconnections between formal and informal cultures
4. Modus Operandi
Roadmaps to change & Guidance for the roadmaps to change
Discovering cultural jewels
1 Numbers
Organizational culture and subcultures are determined by observing and measuring multi-dimensional tacit and explicit elements engaged by your employees in their daily interactions and tasks.
Action: Fitted measurement
During this stage we bring in various instruments which allow you to see what are their actual beliefs, values, assumptions, attitudes, behaviors, practices, professional relationships developed by people.
2 – Leaders
Any culture creates informal leaders – those people who form strong opinions, who are looked up to and followed with dedication by their co-workers in any situation.
Action: Inside change agents
Using sociometric method, you can emphasize your informal leaders.
Choose the relevant ones
Informal leaders are not necessarily your managers. They can become a real catalyst to realigning your organizational culture
3 – Contrast
Action: Sensitive weigh-in
Did you know? Formal vs informal culture dichotomy is mapped using differences between cultural numbers and the desired attitude, values, habits, environment so on
4 – Modus Operandi
Fact: organizational cultures can be changed and redesigned through dedicated strategies and stepwise procedures which permeate and mobilize your organization
There are several methods to close the gap inside your organization:
Each road is unique. In organizational redesign you can use:
induction programs and materials;
internal communication elements (intranet);
visual management system;
company magazines and newsletters;
social media;
events so on.
Together we can build the best road to change.
Did you know? Change can be eased by coaching and training formal and informal leaders to participate and enhance the change and involving employees in team building activities.
Wrap Up!
Together we look at what we have achieved and make sure that the Jewel Model application creates the desired impact