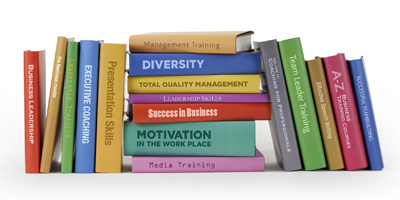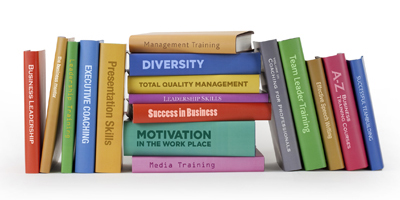 Competency Development
Training, Coaching and Mentoring
TRAINING
The benefits generated by an employee training aren't only the acquirement of theoretical knowledge, but also behavioral change factors, to be observed on multiple levels: performance, relations with co-workers, motivation, affiliation to the organization, etc.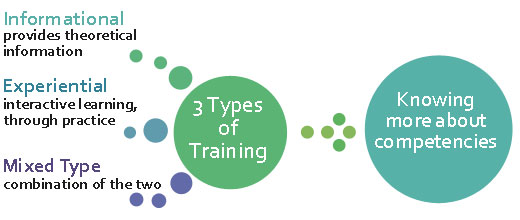 Where we come in:
We organize training sessions for your employees, using the Mixed Type methodology, in order to increase employee productivity and performance. Our practical approach consists of experiential, dynamic and interactive exercises and insightful debriefing sessions – blended to create a complete learning experience.
Our Training Method in 5 Steps
Delivering the theoretical information and integrating it in the situational needs context
Facilitating active experiencing
Facilitating the actual experience
Encouraging reflexive thinking
Applying the new notions and insights in the day-to-day job
Training Techniques
Learning exercises;
Questions;
Role-playing;
Increased sensitivity exercises;
Case studies;
Brainstorming;
Group problem-solving etc.
Our training programs
       IMPORTANT! click on each tab below to see more information
Increase your operational competencies
Increase your managerial competencies
Increase your leadership competency
Enlightened Management Creators Increasing awareness and leadership style by teaching the participants not only to lead, but to inspire, both through personal model and through results, by valuing the organization, as well as by approaching the company's strategic direction
You as an Image Teaching managers how to promote themselves, discovering and creating personal brand, using personal advantages, turning lower points into advantages, social media management.
Coaching and Mentoring
Both Coaching and Mentoring professional development techniques, meant to create a profound change for the mentee.
Originated in the Socratic philosophy, these methods have proven to be most effective because of the one-on-one approach.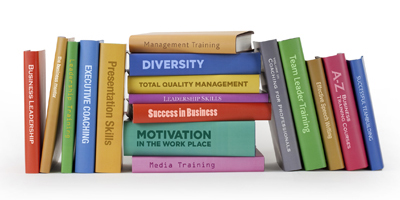 Although Mentoring and Coaching can be used with any of your employees, bringing an added value, in most cases these methods prevail in certain situations:
Development objective:

·  Performance-oriented competency


The coach:

·  Plays the role of a trainer on competencies and skills which aim at and lead to achieving performance

1 to 1 approach:

·  Is based on the coach's application of  specific development tools in a structured system which takes into account the company's objectives


Framework:

·  Formal


Result:

·  Individual development and motivation, applicable primarily in the business environment and secondly on a personal plan.

Development objective:

· Personally-oriented competency (but also a motivation tool)

The mentor:

· Plays the role of a personal development facilitator

1 to 1 approach:

· Is based on building trust and facilitating development in a system which is structured gradually, taking into account the employee's objectives

Framework:

· Informal

Result:

·  Individual motivation and development, applicable primarily on a personal plan and secondly in the business environment.
Creating
Coaching
Environment

C

Offering Instruments for Personal Development

O

Consolidating New Know-How

C

Meeting the Client
Directing the Client
Client Self Discovery
Client Learning
Client Assessment
Wrap Up!
Let's build a strong competency base for your people together!